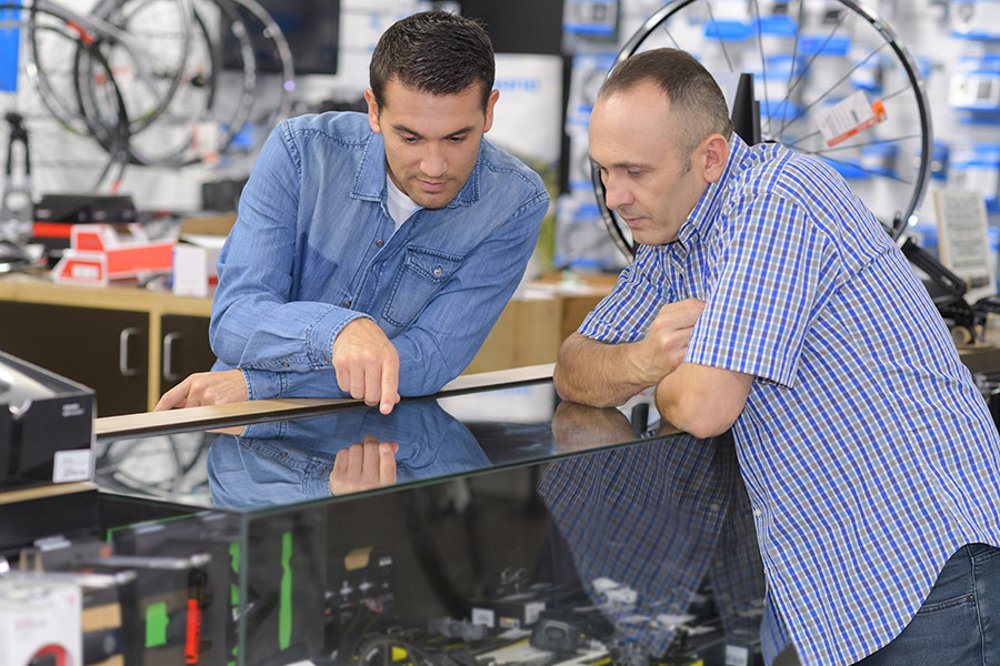 Set Your Sports Store up for Success with RMH Store
Sporting goods is big business! The industry has expanded rapidly beyond equipment into soft goods focused on players and leisure lifestyle. From team sports to individual athletes, camping to football, and everything in between, your technology solution needs to handle everything from basic sales to customer tracking to diverse inventory management. Whether you are a single store operation or a chain of stores, Retail Management Hero (RMH) is a proven solution for managing and growing your business. Our standard system provides a vast array of features and functions that are easy to use and intuitive to learn. Our open platform facilitates a wide choice of add-ons to suit thr special needs of your business. RMH will help you improve your operations and strengthen your customer relationships.
Discover the Benefits for
Pet Shop Owners
POWERFUL BACK OFFICE CAPABILITIES
Automate and manage back-office operations including merchandising, inventory and customer relations right from your point of sale.
SIMPLE DESIGN
The simple, clean, and intuitive design with a graphical user interface allows your employees to quickly and effectively learn your POS and assist customers with ease.
INTEGRATED LOYALTY PROGRAM
A built-in omnichannel loyalty program makes it simple and convenient to reward you loyal customers for doing business with you.
Flexible Features for Sporting Goods Stores
RMH Store is a flexible and feature-rich point of sale solution designed with industries such as sporting goods stores in mind. Our software provides your operations with all the features you need to stay ahead of your competition while increasing overall operational efficiency. Some of our leading features include:
Loyalty that is built-in, not added on. Our included loyalty program is designed to meet your needs and reward customers based on the parameters you set.
RMH's matrix layout makes product look-up and ordering easy. Perfect for selling shoes, sporting apparel and products with multiple sizes and colors.
Easy item look-up by UPC, SKU or assigned item number, along with item pictures assure your staff is ringing items correctly. Operating multiple stores? Check stock in other locations in seconds.
Intuitive POS interface makes customer processing fast and efficient while rewarding loyalty. Programmable quick-access buttons put common items, commands or functions at your fingertips.
Easy promotion set-up using pre-set sale dates, volume, BOGO and other marketing programs.
Serial number at POS makes it easy for your customers to activate warranties and for you to track the purchase when necessary.
Payment integration which facilitates taking every form of payment, gift cards or house accounts. You can even issue gift cards for your own store!
RMH is built to grow with you. Open additional locations seamlessly with RMH Central, the system designed to manage multiple stores and integrate customer records and loyalty across all locations.